Uncategorized
John Wayne: Gene Autry Realized Westerns Were Dead After Seeing 'True Grit'
Movie star John Wayne became the face of the Western genre for an era, which became a timeless image for cinema. However, not everyone was delighted with the hero image that Wayne presented on the silver screen. Actor Gene Autry had his own career working in Westerns, but he thought Wayne's True Grit marked the end of the genre.
Gene Autry was nicknamed the Singing Cowboy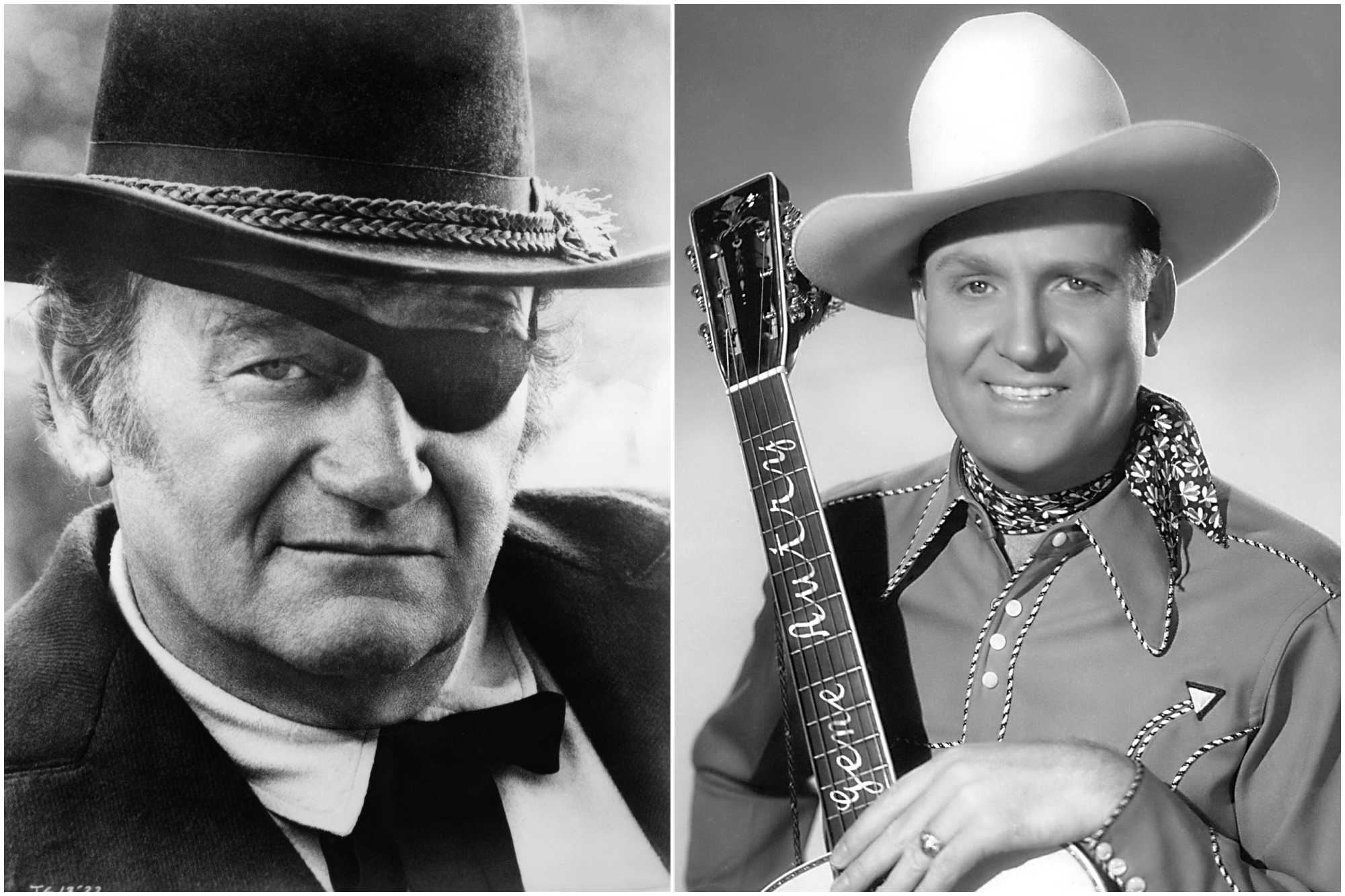 L-R: John Wayne and Gene Autry | Michael Ochs Archives/Getty Images, Silver Screen Collection/Getty Images
Autry came from a different set of Westerns, originally earning fame for his crooning style in his singing. He was featured in radio, television, and films for over 30 years, starting in the early 1930s. The actor starred in over 90 movies and earned the nickname "The Singing Cowboy."
Similar to Wayne, Autry had his own image of heroism that he exuded on the silver screen. He stood for honesty and bravery, but it was his status as one of the most influential voices in the history of country music that truly carries his name. He's also remembered for his Christmas songs, including "Frosty the Snowman" and "Here Comes Santa Claus." Autry even went on to earn an Oscar nomination in 1942 for Best Music, Original Song for Ridin' on a Rainbow.
Gene Autry thought John Wayne in 'True Grit' marked the end of Westerns
James Bawden and Ron Miller's book, Conversations with Classic Film Stars, interviewed Autry, who enjoyed making Westerns for many years. He explained that he enjoyed being "out in the fresh air all day." He enjoyed the schedule on the set, including the lunches and interacting with the crew. There was even a code that they followed and taught newcomers.
However, Autry knew that Westerns were done for after seeing a couple of movies that went down as classics. He didn't quite see the worth that they had.
"I saw Butch Cassidy and the Sundance Kid, and there's one scene where the antihero kicked the other antihero in the nuts," Autry said. "Then there was True Grit, where fat old John Wayne with a patch on one eye kept falling off his horse. And that's when I finally realized the Western was dead."
The Western genre continues to live on, but not quite in the way that it once did in the times of Autry, Wayne, and Clint Eastwood.
John Wayne earned his only Oscar for 'True Grit'
Despite Autry turning a blind eye to the later Westerns coming from Wayne, he finally started to earn praise thanks to the role. He considered Red River to be the first time that he was a "real actor." Nevertheless, he still received criticism for essentially playing the same character. He expected to earn more praise for his performances in Red River and She Wore a Yellow Ribbon, but he still didn't pick up the awards buzz.
Wayne earned attention for his performance in Sands of Iwo Jima, earning his first Oscar nomination. However, he wouldn't win an Academy Award until 1970 for True Grit, which would also mark his final nomination.