Uncategorized
'The Searchers' – How the indispensable legacy of cowboy John Wayne has changed after 66 years of his debut.
The Searchers was released on March 13, 1956, and with it, America was introduced to Ethan Edwards, a former Confederate soldier who returns to his brother Aaron's frontier cabin three years after the end of the Civil War.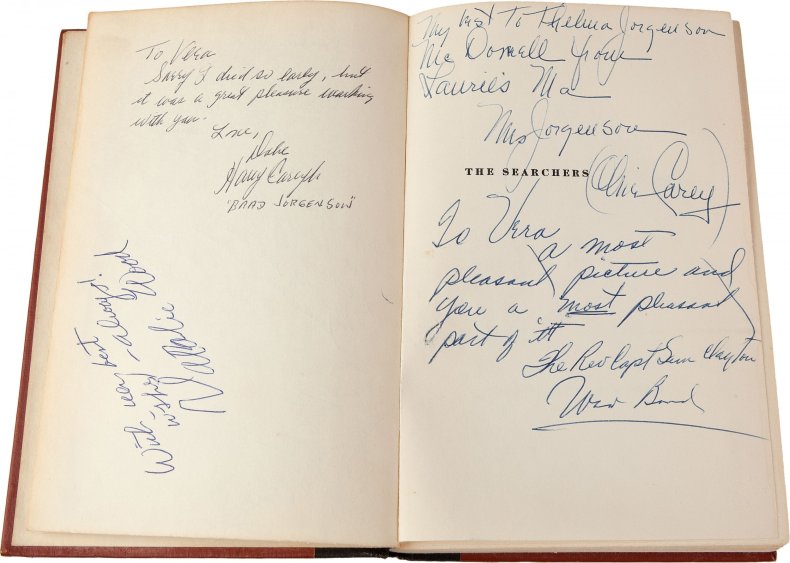 As the iconic film approaches its 66th anniversary, Newsweek explores the film that revolutionized the Western industry. This article, along with others that celebrate the life and legend of John Wayne, is excerpted from a Special Edition, John Wayne: The Unstoppable Legacy of America's Favorite Cowboy.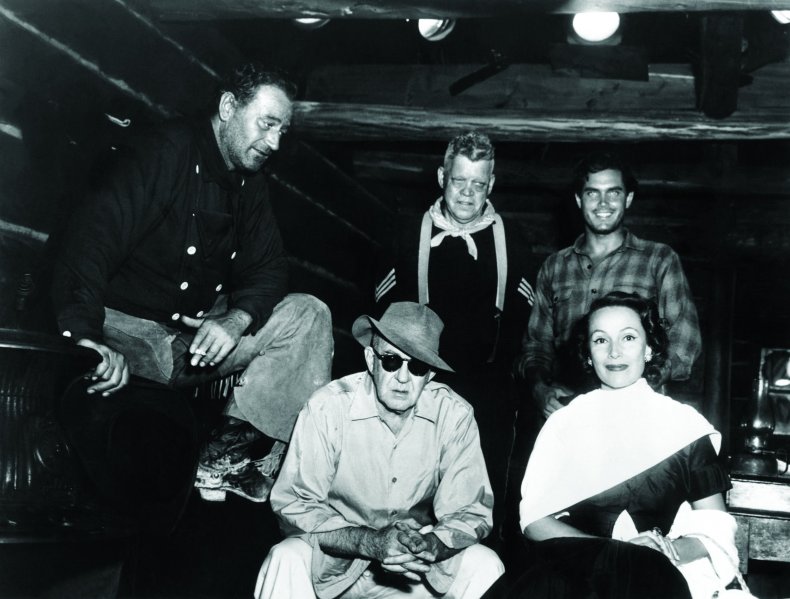 Source Material : Actress Vera Miles played Laurie Jorgensen in The Searchers, and before the end of her time on set she had her personal copy of the novel upon which the script was based signed (above) by her co-stars, including Ward Bond, Harry Carey Jr., Olive Carey, John Ford (who added "Séan O'Fienne," an alias), Jeff Hunter, Natalie Wood and John Wayne, who wrote, "Little Vera—it was a pleasure, Duke."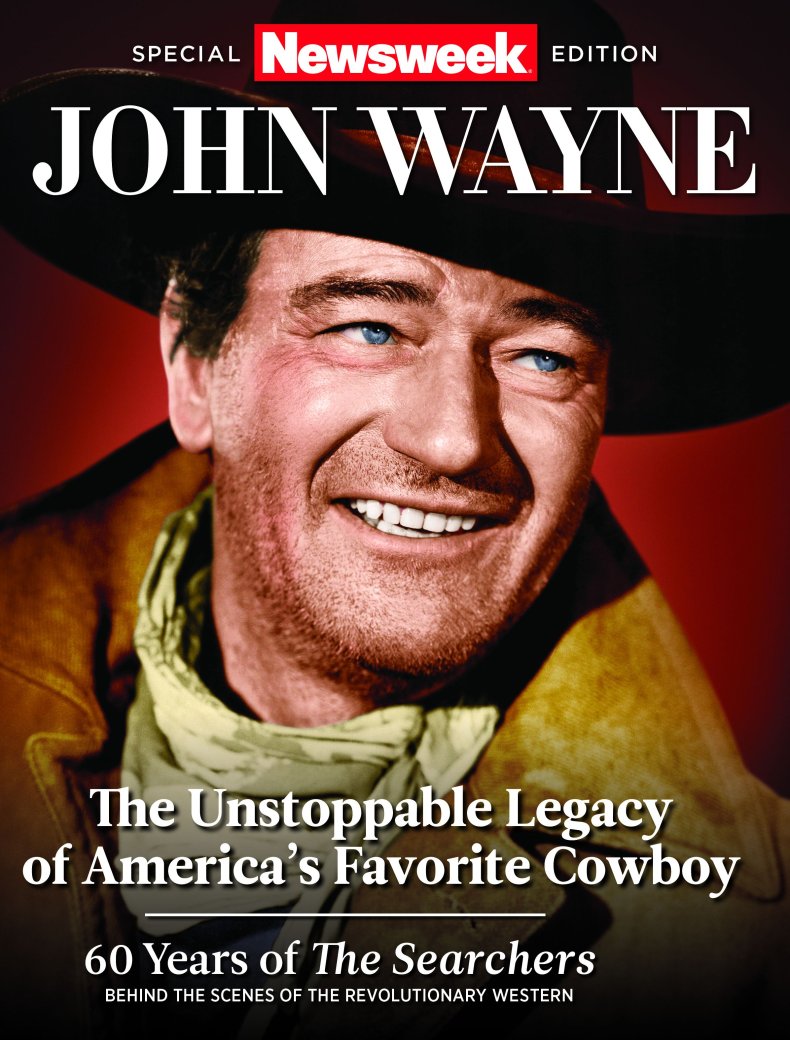 As part of the leadup for The Searchers, Warner Bros. created one of the first ever behind-the-scenes television specials for its foray into the TV business. Warner Brothers Presents was the beginning of what would eventually become the vast television wing of Warner Bros.
Pictures and featured interviews with Hollywood personalities such as James Dean and, in the case of The Searchers' episode, John Ford. By teasing the television audience with shots of Ford directing Duke in Monument Valley, Warner Bros. created buzz for the final product.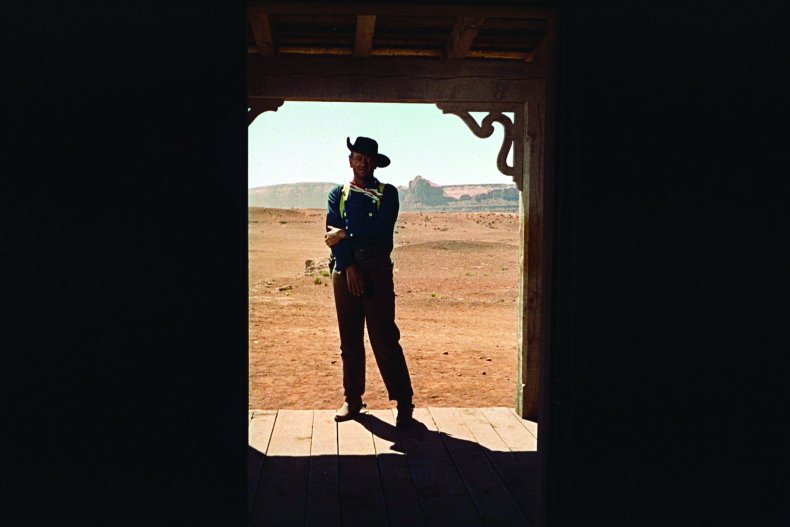 "The character of Ethan Edwards is one of the most unsettling in American cinema," wrote Martin Scorsese in The Hollywood Reporter in 2013. "In a sense, he's of a piece with Wayne's persona and his body of work with Ford and other directors like Howard Hawks and Henry Hathaway. It's the greatest performance of a great American actor." Wayne's unsettling portrayal of a deeply flawed man has become legendary.